Zwei Dinge vorweg.
Der Serverumzug meines Providers ist dann doch nicht so glimpflich verlaufen wie angekündigt. Ich wollte gestern Abend in aller Ruhe noch ein Posting schreiben, was aber nicht ging denn das ganze Blog war weg! Es war als ob mich jemand mit dem Hammer erschlagen hätte. 3 ½ Jahre meines Lebens auf einen Schlag gelöscht. Nach vielem hin und her fand ich dann alles wieder, d.h. die Daten waren noch alle vorhanden, sie wurden nur nicht angezeigt. Ich reif am späten Vormittag beim Hoster IFL an,( einer von den beiden hat übrigens auch ein Blog) und man versprach mir, dass man sich heute darum kümmern würde. Uff… Nicht auszudenken wenn alles weg gewesen wäre.
Der zweite Grund warum ich wenig schreibe in den letzten Tagen, ist die Arbeit die mich voll im Griff hat.
Nichtsdestotrotz habe ich ein paar Fundstücke ausgegraben die euch nicht vorenthalten kann. Eine Fanpage über den Papst, die ich über meine Counterseite gefunden habe. Die Frau die diese Homepage betreibt, hat nämlich dafür bei Google massiv Werbung geschaltet. Und das nicht grade klein wie das Bild unten zeigt.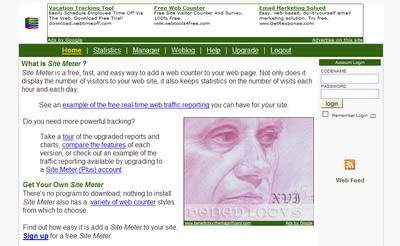 Die Aufmachung von der Seite ist grauenvoll. Wenn man von einem Modetrend in der heutigen Homepagegestaltung ausgeht, hat diese Seite Steinzeitlook. Klickt man dann etwas weiter, sieht man dass diese Frau ebenfalls ein großer Fan von Alice Cooper ist.(Lebt der noch oder vegetiert er schon?) Alice Cooper, der seine Konzerte immer wie schwarze Messen zelebriert hat mit Schlangen und dergleichen. Wie bitteschön passt das zusammen? Als Erklärung dafür schreibt sie:
Alice Cooper is now a new born christian and a man of high spirit.
Na ja, das mit dem "high spirit" war ja schon davor, aber eben für die andere Seite…