Es folgt nun kein Beitrag über die Geschichte des Fotoapparates sondern Musik. Und das mit Viedo Clip!
Camera Obscura – Let's Get Out of This Country
Camera Obscura – Lloyd, I'm Ready to Be Heartbroken
Durch ein paar Klicks weiter, über einen Link von Ehrensenf gefunden. Let's get out of this country hat mich sofort überzeugt. Der zweite Song war dann (nur noch) die Kirsche auf dem Sahnehäubchen.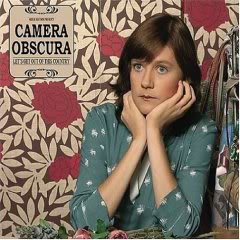 Seit heute habe ich das Album.