Es wird wieder ruhiger hier werden, zumindest bis zum Ende der Woche.
Darum ein paar Fotos der letzten Tage.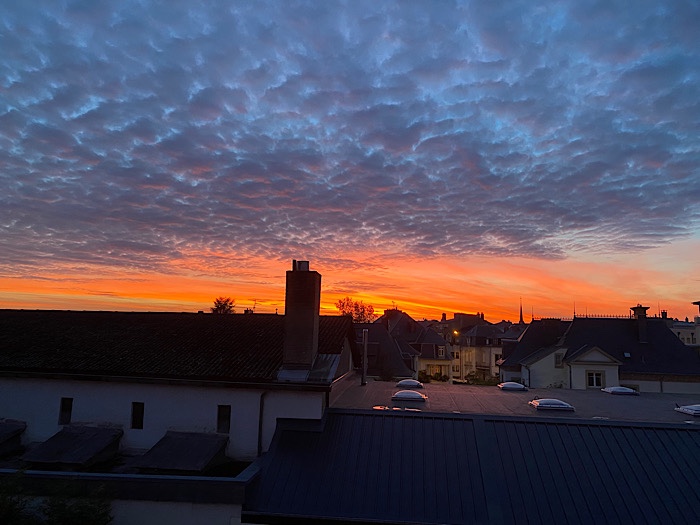 Manchmal ist das Licht auf dem hinteren Balkon so wahnsinnig schön, dass ich regelrecht renne um das Smartphone zu greifen. Mit Recht. Zwei Minuten später war das Schauspiel bereits vorbei.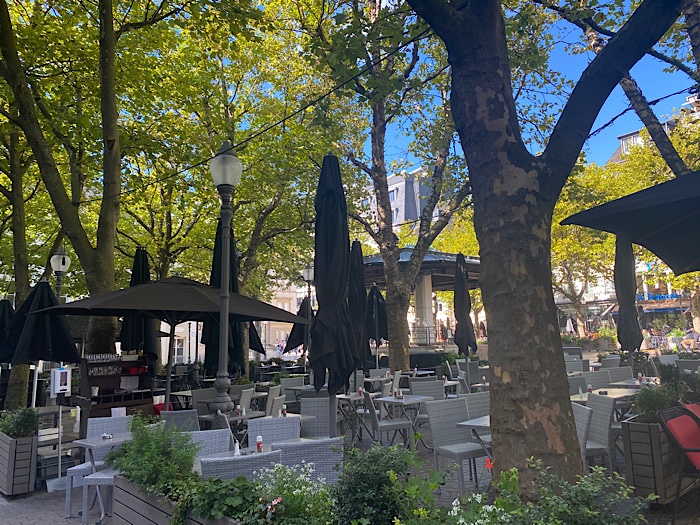 Wunderschönes Wetter am Dienstag und Mittwoch. Auf der Place d'Armes steht noch immer alles draußen als ob wir Hochsommer hätten. Zudem sind die Straßen hier noch immer gut gefüllt mit Touristen.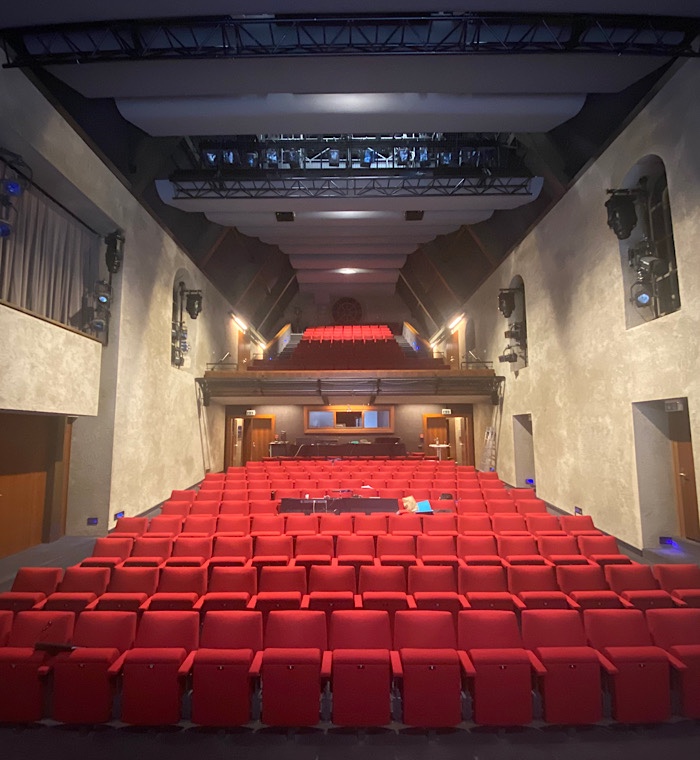 Und so sieht das aus wenn es leer ist, das Theater. Ich habe viele Erinnerungen an den Saal, habe viele Menschen kommen und gehen sehen. Wenn der Saal Geschichten erzählen könnte…
***
In dem New Yorker Bericht, 'Are you the same Person that you used to be' von Joshua Rothman, stand ein Abschnitt der mich sehr zum Nachdenken brachte.
… In the voluminous autobiographical novel "My Struggle," Karl Ove Knausgaard—a middle-aged man who hopes to be better today than he was as a young man—questions whether it even makes sense to use the same name over a lifetime. Looking at a photograph of himself as an infant, he wonders what that little person, with "arms and legs spread, and a face distorted into a scream," really has to do with the forty-year-old father and writer he is now, or with "the gray, hunched geriatric who in forty years from now might be sitting dribbling and trembling in an old people's home." It might be better, he suggests, to adopt a series of names: "The fetus might be called Jens Ove, for example, and the infant Nils Ove . . . the ten- to twelve-year-old Geir Ove, the twelve- to seventeen-year-old Kurt Ove . . . the twenty-three- to thirty-two-year-old Tor Ove, the thirty-two- to forty-six-year-old Karl Ove—and so on." In such a scheme, "the first name would represent the distinctiveness of the age range, the middle name would represent continuity, and the last, family affiliation." …
Mal davon abgesehen, dass mir mein Vorname ganz gut gefällt, könnte ich mir vorstellen einen meiner anderen Vornamen zu gebrauchen, weil es an der Zeit ist? Denn ich habe noch zwei weitere, die ich durchaus gebrauchen könnte. Könnte ich mir vorstellen dass ich in einem nächsten Lebensabschnitt, der Rente z.B. oder einem kompletten Jobwechsel, einen anderen Vornamen zuzulegen? Jules? Emile? (Das sind die beiden anderen Namen)
Ein spannender Bericht der mich gerade jetzt sehr interessierte, weil ich denke dass ich mich an einem Punkt meinem Leben befinde an dem ich etwas ändern muss.