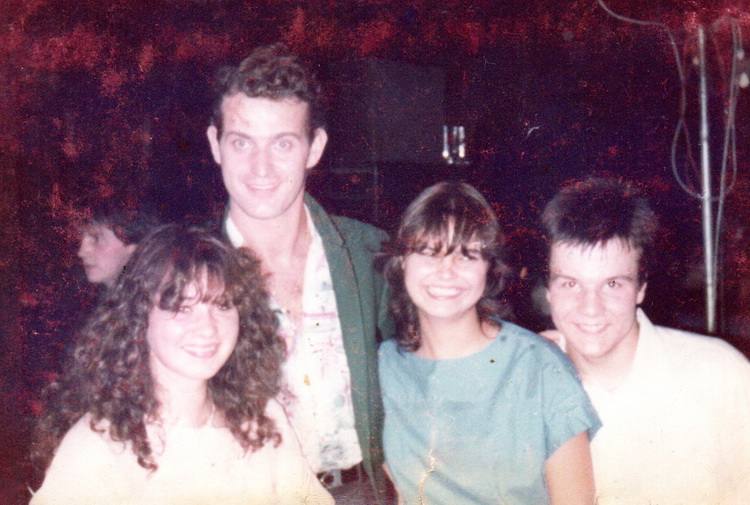 Es gab mal eine Zeit (1983) in der RTL  jeden Mittwoch eine Sendung in einer Diskothek in Luxemburg aufnahm, die dann Samstags ausgestrahlt wurde. Sie hieß "Le Hit des Clubs" und wurde im "Starlife" aufgenommen. Vom Konzept her war die Sendung aufgebaut wie "Top of The Pops" was aber kein Mensch hier kannte.
Man musste flink sein um Karten für die Show zu bekommen. Und dann hatte ich über Freunde eine ergattert. Ich war mächtig stolz und lag meinen Eltern ein endlos langes Wochenende in den Ohren, bis ich ich endlich gehen durfte. Dabei entstand das Foto oben. An die Namen der beiden Mädchen (sie waren in meiner Klasse) erinnere ich mich nicht mehr.
An dem Abend traten auf:  Jean-Jaques Goldmann der noch nicht wirklich bekannt war, eine holländische Teeny Band mit dem Namen The Shorts (Comment ça-va?) und der Herr oben auf dem Bild im grünlichen Sakko und Blumenhemd.
Mit Künstlernamen hieß er Ryan Paris kam aus Italien und war ein One-Hit-Wonder. Könnt ihr euch noch diesen Titel erinnern?