Am Freitag morgen reisten die N. der A. und der kleine T. ab.
Es ist ja nicht so als ob ich es nicht gewusst hätte, aber so richtig bewusst wurde es mir erst als sie weg waren, dass ich ein enormen Berg Wäsche zu bewältigen hätte.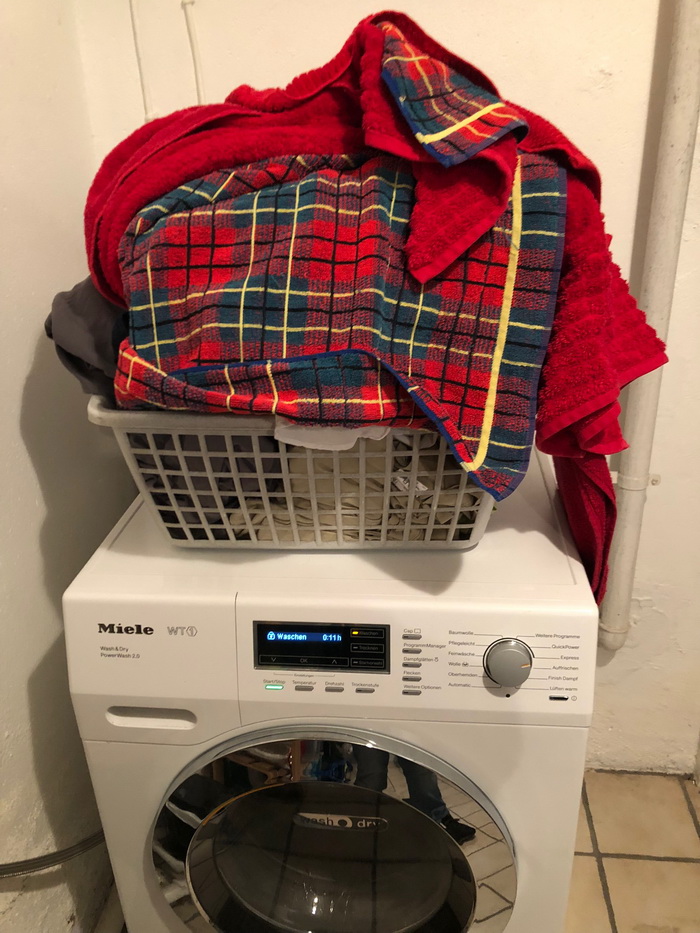 Das ist in sofern erwähnenswert, dass ich solche Berge nicht gewohnt bin.
Und jetzt höre ich die Mutter mit 4 Kindern die das liest, laut lachen….
Dann stellte ich mich erschrecken fest dass, die kleine Fernbedienung für die Garagentore kaputt ist. Zum Glück hatte ich vor etlichen Jahren vorgesorgt und eine neue auf Vorrat gekauft. Zudem fand ich noch eine alte Fernbedienung der gleichen Marke von meiner Mutter, die aber für das Garagentor in der alten Heimat vorgesehen war.
Das Tor gibt es übrigens seit vier Wochen nicht mehr.
Es ist nicht so als ob ich es nicht gewusst hätte. Man hatte mir über dritte Personen vor etlichen Monaten berichtet, dass das Haus samt Garage nicht stehen bleiben würde. Doch versetzte es mir einen Stich als ich es vor wenigen Tagen hörte. Ich werde es mir nicht ansehen.
Also fuhr ich am Nachmittag zu diesem Garagentor Hersteller, und kaufte eine neue.
Den Rest des Nachmittags verbrachte ich mit … Wäsche.
***
Immer wieder schaue ich ab und an auf australischen Newsseiten vorbei weil…. nun ja…Australien eben. Ich war eine Weile dort und es fehlt mir…irgendwie.
Mein Schulfreund H. der ja dort lebt postete folgenden Kommentar:

Nun ist das erstens mal ein Post der mich so nicht überrascht.  Aber ich war neugierig was Murdoch denn jetzt in Australien ausgefressen hat. Ich fand das hier und verstand warum H. so wütend ist.
Is Murdoch's empire "waging a war on the Prime Minister of Australia"?
…The 'Foxification' of Australian politics…
In der Tat, da wäre mir auch speiübel.