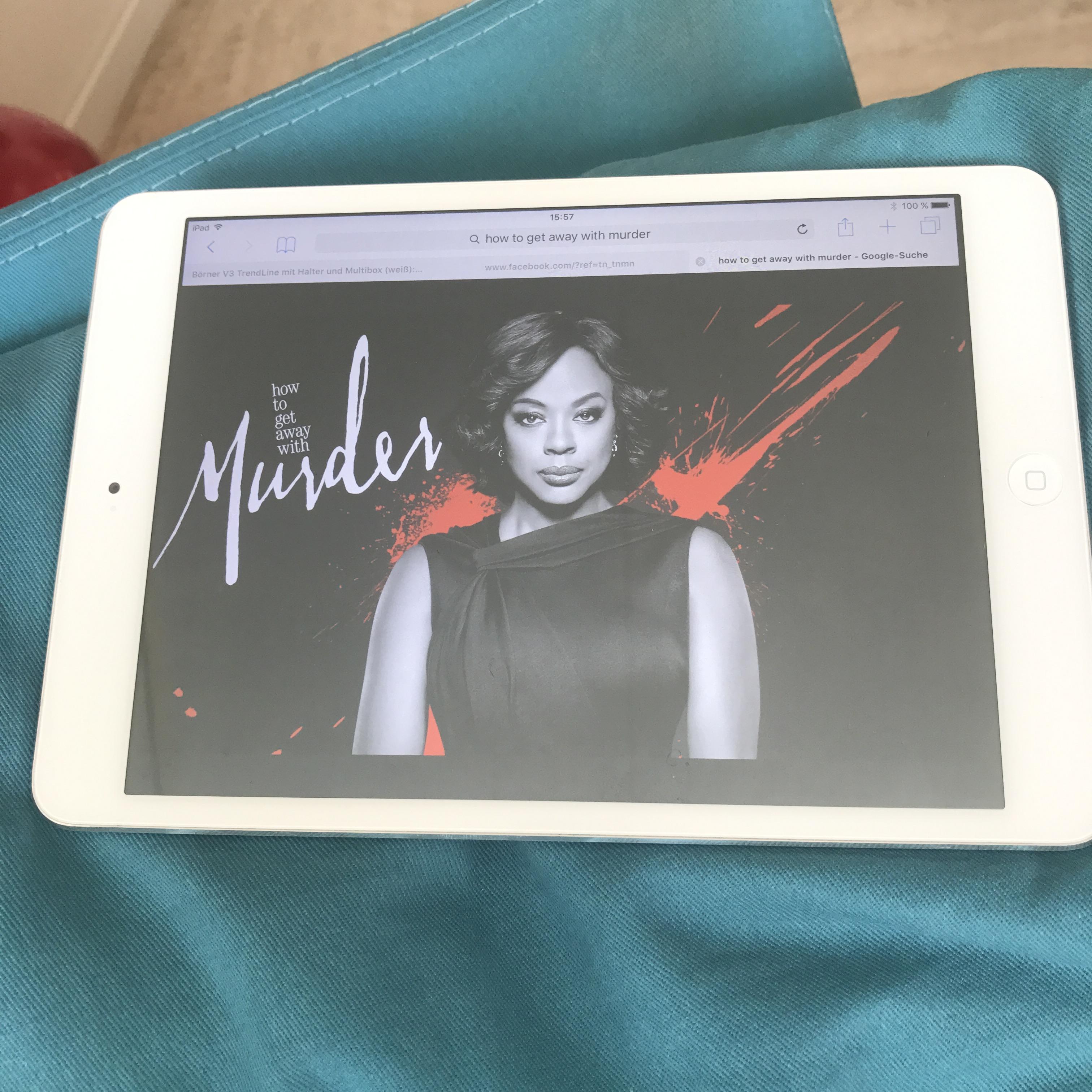 Oh ja! Ich sagte ja, dass ich genau das tun würde.
Gestern Abend sah ich die letzten Episoden der 2. Staffel "How To Get Away With Murder" mit der großartigen Viola Davis auf Netflix. Die Serie ist nervenaufreibend. Schon bei ersten Staffel war ich so angefixt, dass ich kurz davor war, mir die 2 Staffel illegal zu verschaffen. (Nein, ich werde mich nicht noch einmal über Urheberrechte aufregen. Ich hab es oft genug getan!)
Es geht um die Anwältin Annalise Keating, die ebenfalls Dozentin an einer Universität ist. Sie ist eine gefürchtete Strafrechtsanwältin und geht für ihre Klienten mitunter über Leichen, nur um den Prozess zu gewinnen.
Die Serie erinnerte mich an  Damages mit Glenn Close, und die Erzählstruktur ist ähnlich. Aber genau das macht sie spannend dass man es zeitenweise kaum aushält und ganz hibbelig auf dem Sofa hin- und herrutscht. Im Gegensatz zu Glenn Close, die wirklich zum fürchten war, ist Viola Davis etwas facettenreicher und zeigt sich  manchmal derart blank und verletzlich, dass man nur staunen kann.
Und morgen stelle ich ein Buch vor.
Merken
Merken